Hello there,
My name is Cherie Roberts. I am a former model turned photographer. Typical, right? I know, whatever. I've had a DSLR since 2004 and have been broke since then. It's an expensive career choice, but I knew what I was getting into when I made my bed and now I have to lie in it. Besides the loads of money I rake in daily, my most fulfilling incentive for doing this job is that moment when I look at a photo I've taken and think to myself, "Yeah… I mean, I could've probably lit that better, but someone out there will appreciate this."
I specialize in shooting people. Clothed, semi-clothed, un-clothed, super-clothed, all of it. I'll get this out of the way first: I am not a headshot photographer. I'll just say it, I SUCK at it. But if you want some photos that involve shooting more than just a person's head, I could be the person for that job. I dunno, I'm just sayin'. Headshots = not my thing. Now that we've gotten all of that out of the way…
Brag time! I've been published in a variety of places… online, in print, products, etc. Does this make me important? I don't know. I do know that it's important to some people, so I'm just throwing that out there (I'm looking at YOU, shallow person). If you're easily impressed, you should be impressed by now. Go ahead and stop reading, and book me right now. If not, then I will continue to blow your mind.
I've run my own exclusive "hot chick" features on different sites, starting with UGO.com, then IGN.com's Babeology series, followed by my very own iheartgirls.com. My photos have been seen in Maxim, FHM, Stuff, Playboy, Penthouse, Danni.com, SuicideGirls.com, BPM, 944, and others I seriously can't remember. It's not that there's that many, I just have a really bad memory. I've had photos in books and calendars, printed on clothing, used in video games even. Isn't that awesome? By now, you should really think so. I really don't know what to tell you if not.
I know… I'll pull out the big guns. I have a photo of ARNOLD in my book. BOOM. That's right. Mind blown. Drops mic and walks off stage. Go ahead, look at my People portfolio. What's up, first picture?!
Now that you're thoroughly impressed, I think you should book me. Gather up all your loose change, put it in a cup, and dump it into my hand. We're going to make magic together, I just know it. *Just be prepared to have your mind blown, over and over again.
<3,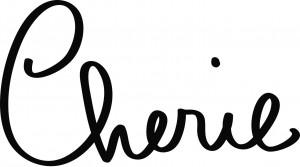 *No guarantees, refunds, or buyer's remorse discounts